If you drive along Still Road South, you would see a pair of derelict houses on each side of the road, 25 & 26 Still Road South.
Rumours has it that it was once part of a large garden complex and when Still Road was constructed, the two houses were spilt. Due to the separation, the spirits were no longer at peace and were haunting the place ever since.
What is the truth behind these houses? Who own these houses? Why were these houses left abandoned resulting in urban legends. API fengshui went to the site to investigate.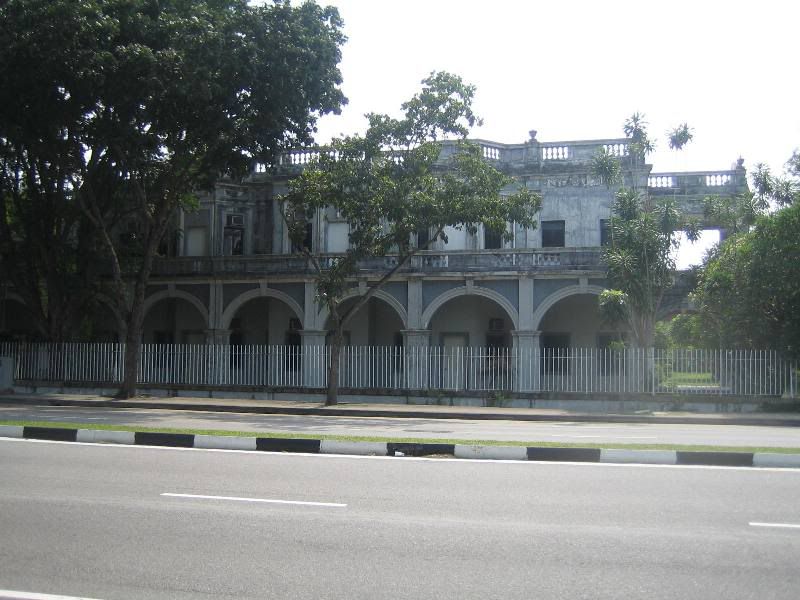 25 Still Road South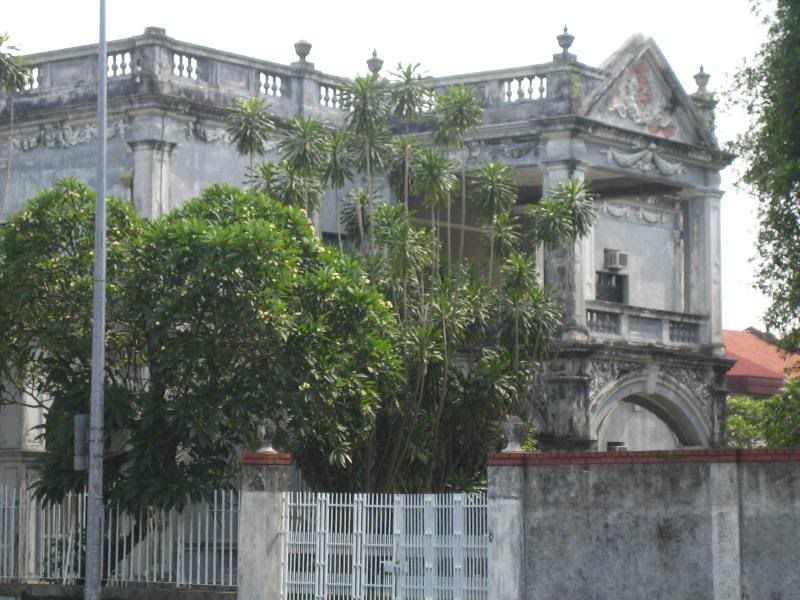 Close up of 25 Still Road South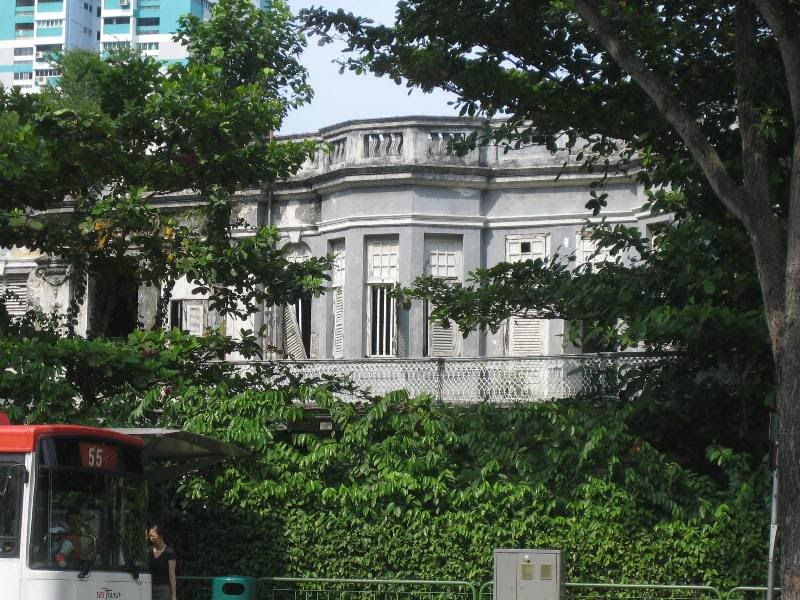 26 Still Road South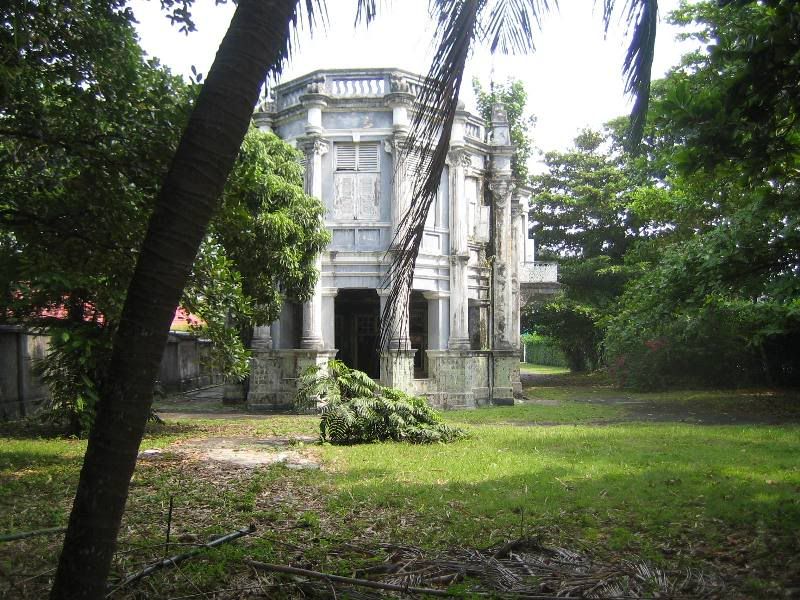 26 Close up
API fengshui found out the following:
In 1917, Moona Kader Sultan, a wealthy Indian cattle merchant built the Karikal Mahal, a complex of 4 luxurious houses there.
Lee Kong Chian's father Lee Kuo Chuan, from which the street took it's name, later brought over Karikal Mahal and the surrounding area. It was later turned into Grand Hotel, which was very popular among VIPs. The hotel, which used to stand next to the sea before the land was reclaimed, was split in half by Still Road when the area was developed in the mid '70's. The land where the road was built was given to the government by Lee's family.
Both remaining parts of the hotel, which have been derelict for many years, can still be see on either side of Still Road.
Part of the former hotel at 26 Still Road South has been gazetted for conservation.
The whole of Kuo Chuan Avenue (comprising more than 10 semi colonial houses still belong the Lee Kong Chian's family.
They were built around the 1920's by Lee Kong Chian who at that time owned a rubber company; the bungalows were for employees of that company. Lee Kong Chian also founded the Lee Foundation.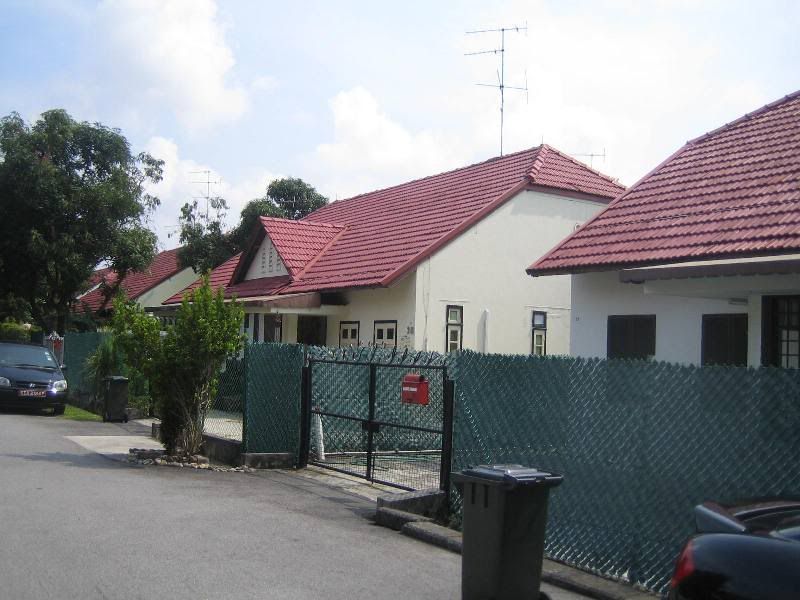 Current Kuo Chuan Ave Colonial Houses.
Kuo Chuan Avenue and the land on which the hotel stands have been earmarked for development for several years.
Tenants are on short leases as a result. Whilst this is good in terms of low rents it also means that it is difficult to make plans to far ahead. In Nov 2004, the street was less than half occupied. Since then the units have all been let and there is now a waiting list.
Anyway, it looks like a good bargain for a temporary lease.
fengshui remarks:
Lee Kong Chian was once the chairman of OCBC Bank in 1965.He died in 1967 at age 74 and is survived by three sons Lee Seng Gee, Lee Seng Tee, Lee Seng Wee and three daughters.
One of the caretaker which fengshui interviewed is taking care of both 25 and 26 Still Road South. She remembered one of the daughters kindly, saying that a lady of her status still used to drop by to deliver goodies to her and ask about their well being.
As to why the houses are still left as it is, there is certainly no property dispute there. Besides being earmarked for conservation, other parts are being targeted for development later on.